Function + performance are the core of our products, but fragrance is the secret sauce.
We've enlisted some of the top fragrance houses in the world to re-imagine personal care bringing premium, elevated scents at everyday value.

We go through numerous rounds of iterations with the top 'noses' in the industry refining our scents until we land on something to obsess over. Likely the most intensive step of our development process, we think it's worthwhile to create premium, fresh, and chemical-free fragrances for all – and your reviews confirm you think so too!
You'll find three signature scents across our lineup
a consistent base fragrance and subtle variations to optimize each product
COCONUT WATER +
SANDALWOOD
NOTES
Sandalwood, fresh coconut water, bergamot and black pepper
Depth
Fresh, woody & long-lasting (aka 'The Heavyweight')
INSPIRATION
Middle of the woods, Ralph Lauren's billiard room
FRESH CITRON +
DRIFTWOOD
NOTES
Burst of citrus, airy driftwood & a touch of minerality
Depth
Our lightest, cleanest scent (aka 'The Lightweight')
INSPIRATION
Post-workout cold plunges, sparkling water from the Alps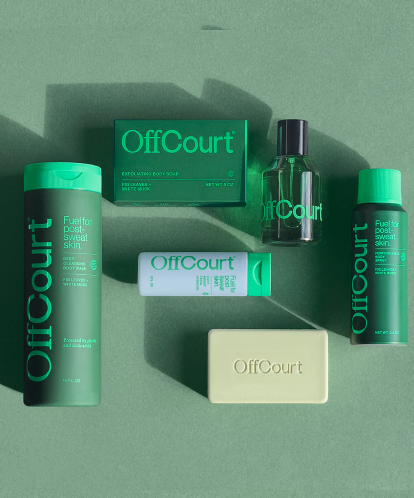 FIG LEAVES +
WHITE MUSK
NOTES
Green, crisp, lively with a touch of mystery
Depth
Medium bodied & complex (aka 'The Middleweight')
INSPIRATION
cycling the Mediterranean, Big Sur after a spring rain
We use the same ingredients and processes as luxury brands but without the huge markups.
Skin benefiting ingredients like glycolic acid, creatine, and prebiotics that you won't find in your run-of-the mill drugstore brands. We've invested 3x more than the competition on our formulas and scents because we think smelling your best shouldn't be reserved for special occasions. Always functional at the core, our products are designed to enhance your everyday routine.